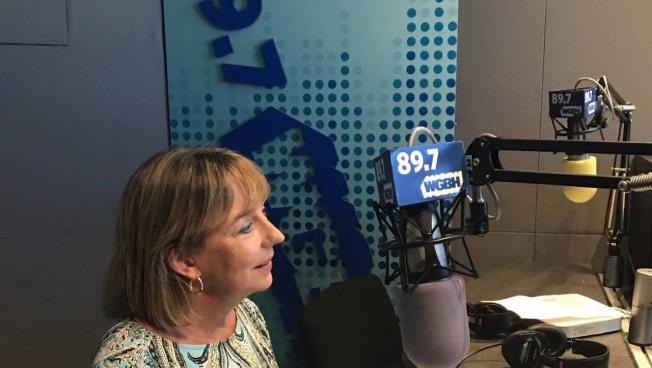 MA State Sen. Barbara L'Italien outlines the updated bill she's proposed on data breaches
Credit: Marilyn Schairer/WGBH News
In the wake of the Equifax Credit Bureau breach that impacted three million Massachusetts residents, state lawmakers have updated proposed legislation to further protect consumers.
Senator Barbara L'Italien of the 2nd Essex and Middlesex District and State Representative Jennifer Benson of the 37th Middlesex District co-sponsored the bill (H134 S130), which was originally filed in January and updated again after the Equifax breach.
"This bill was actually filed in January in response to some of the other credit breaches — TJX, and Target etc. — and it was done in consult with AARP and MassPIRG," said  L'Italien. "Given the depth and breath of the Equifax breach, we decided to really update it and strengthen it."
Massachusetts Attorney General Maura Healey is supporting the stricter rules and is also pursuing a lawsuit against Equifax.
L'Italien says the bill was reviewed at a consumer protection hearing earlier this week.
To hear the entire interview with Senator L'Italien, head to the audio player.